Downunder
Travelling Australia and Oz
Downunder-Dago.de offers information for tourists about Australia, New Zealand and Oceania. We will provide information about Down Under its landscapes, sights and attractions. But our main focus will be all touristical offers which are not bookable from German tourist offices.
We'll give you a direct connection to tour guides, small hotels, country pubs, restaurants and other travel relevant businesses.
We think all of them are essential for a true Down Under experience.
To Travel from Germany to Australia for just a short vacation needs a lot of preparation. That's what we want to provide to our German readers on the German part of our website. So if you think you have some information we should provide to our readers, register with us. If it needs translation to German we will give you a hand. Promote your business to German travellers or just write about your hometown or your favourite restaurant. It hasn't to be related to travelling Australia but should give a benefit to our readers.
Gold Coast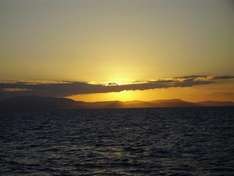 Gold Coast is located on the south border of Queensland near Lamington National Park. It is only 70 kilometer away from Brisbane. Gold Coast is the...
Gold Coast >>
Darwin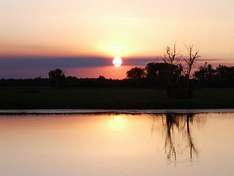 If you ask a local when is the best time to visit Darwin, most will say in the rainy season (October to March). Then everything is lush, there is...
Darwin >>
Ningaloo Reef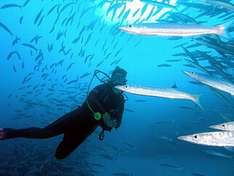 The Ningaloo Reef is about 300 km long. Here you can see plenty of whales, dolphins, see cows, Mantra Rays, huge Kabelau fish and sharks. The reef...
Ningaloo Reef >>
Sydney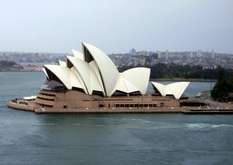 Sydney is Australia's oldest and largest City. The East Coast of Australia was surveyed in 1770 by the English Captain Cook and became...
Sydney >>

Australian Team Sports.
Australians are mad about sport. They spend amazing amounts of time discussing various team sports and knowing a little about what is played...
Australian Team Sports. >>
The NUT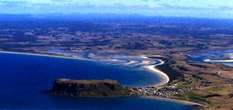 The first European, who saw this 143 meter high mountain in 1798 were Flinders and Bass. They also named it Circular Head. Weather, wind and...
The NUT >>
Dangerous Animals in Australia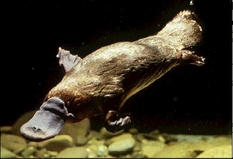 As most people know Australia has many dangerous creatures. Deaths from any of them are very rare however it is a good idea to be careful.The...
Dangerous Animals in Australia >>
Login
News
22/09/2009
Melbourne Cup Timetable 2009
Melbourne Cup Timetable. The Melbourne Cup 2009 is held at 3. November 2009. Find the Timetable for all races here.

13/10/2008
Melbourne Cup 2008
The Melbourne Cup is the most important Australian thoroughbred horse racing. In 2008 the Emirates Melbourne Cup 2008 takes place at 4.11.2008 at 15:00 local time in Melbourne.

18/03/2007
Russian flag on Mount Kosciuszko
Russian climber Alexey Kuzminykh and his team of alpinists reached Australia's highest mountain peak, Mt. Kosciuszko at 2228 m, where the Sochi 2014 flag now flies.


RSS
Newsletter
Vacation in Australia
Downunder-dago.com is an informational portal about Australia and recreation in Australia. Vacation in Australia is a unique experience regardless of the type of accommodation you have chosen: a cosy summer cottage or a modern hotel. A trip to Australia will give you numerous pleasant memories.
<![if (IE 6)]> <![endif]>